Kunstreisen | 艺术之旅 | Art Journeys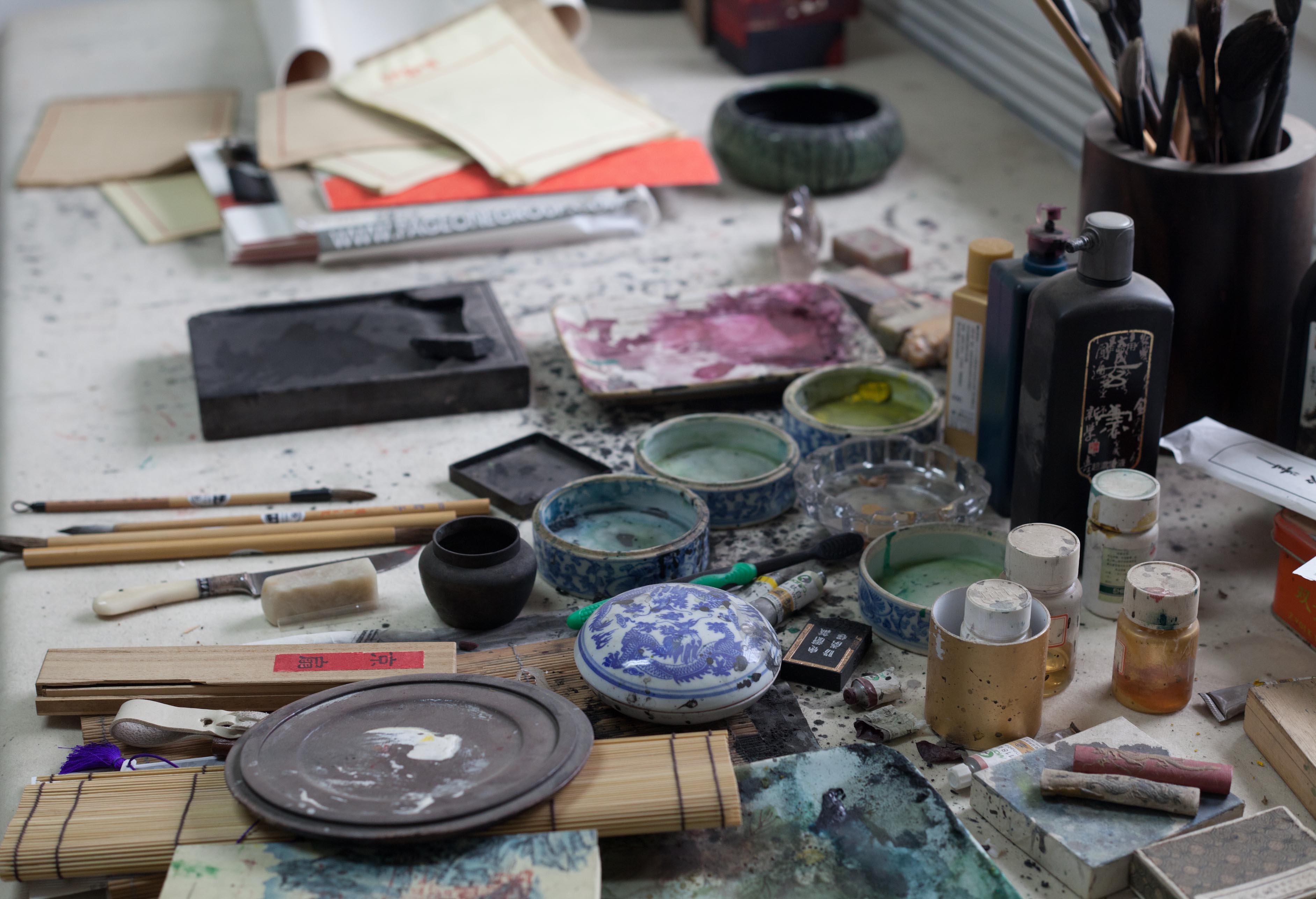 Wir bieten Ihnen | 我们为您提供 | We offer you:
Eintägige Exkursionen oder auch ganze Reisen – in Kooperation mit Galerien und Museen, mit Künstler·innen und Kurator·innen, Institutionen und Sammler·innen entwerfe ich Kunstreisen durch China, hauptsächlich in Beijing und Shanghai, gern auch in Hangzhou, Wuhan, Dali, Guangzhou oder Hongkong usw. oder für Deutschland, in Hamburg und darüber hinaus.
一日短程游历或全程——我与画廊和美术馆、艺术家和策展人、机构和收藏家合作拟定贯穿中国的艺术行程,主要是在北京和上海,如果需要也可以在杭州、武汉、大理、广州或香港或者在德国,在汉堡和其它地方。
One-day excursions or complete tours – I develop art journeys in cooperation with galleries and museums, artists and curators, institutions and collectors through China, mainly in Beijing and Shanghai, when required also in Hangzhou, Wuhan, Dali, Guangzhou or Hongkong etc. as well as in Germany, in Hamburg and beyond.
Für weitere Informationen | 更多信息 | For further information:
– Kulturgut 文化财富, 2009–: Aktuelle Ausstellungen und mehr | 最近的展览和其它内容 | Current exhibitions and more
– Ebd., 2014-2: Deutsche Museen 2013 | 德国美术馆2013年 | Museums in Germany 2013
– 2014-2: Deutsche Galerien 2013 | 德国画廊2013年 | Galleries in Germany 2013
– 2010-11: Kunstreise Beijing 2010 | 2010年北京艺术之旅 | Art Journey Beijing 2010
– 2010-11: Kunstreise Shanghai 2010 | 2010年上海艺术之旅 | Art Journey Shanghai 2010
Auftraggeber·innen | 客户 | Clients: Goethe-Institut (China), Deutsche Botschaft VR China, Düsseldorfer Kunstpalast, Galerie Philine Cremer, China Tours Hamburg, BASF, Mini, Designworks USA, DAAD, Zürcher Kunstfreunde, Piëch Arts Entertainment, Asien-Afrika-Institut Hamburg etc., Einzelpersonen
Favorisiertes Reisebüro | 最喜欢的旅行社 | Favourite travel agency: Travel for Life
Weitere Reisen | 其它一些旅程 | Other journeys:
– Kulturgut 文化财富, 2022-1: Toulouse | 法国图卢兹 | Toulouse
– Ebd., 2019-10: Am Rooster Mountain in Henan | 在河南鸡公⼭ | At Rooster Mountain in Henan
– 2018-6: In und um Chengdu: Sanxingdui, Dazu shike | 成都周边:三星堆和大足石刻 | In and around Chengdu: Sanxingdui, Dazu shike
– 2017-8: Changbaishan: An der Klippe unter Zwanzigtausend | 长白山:在悬崖上的两万人中 | Changbaishan: At the cliff among twenty thousand
– 2016-9: Kunstsommer in Europa 2016: Überblick | 2016年欧洲艺术之夏:概述 | Summer of Art in Europe 2016: Overview
– 2015-12: Kurz in Xi'an | 短暂得去西安 | Short visit to Xi'an
– 2015-12: Erste Reise in den Westen | 首次西游记 | First journey to the West
– und viele mehr auf | 以及更多在 | and many more on: Kulturgut Blog | 文化财富博客 | Kulturgut blog
---