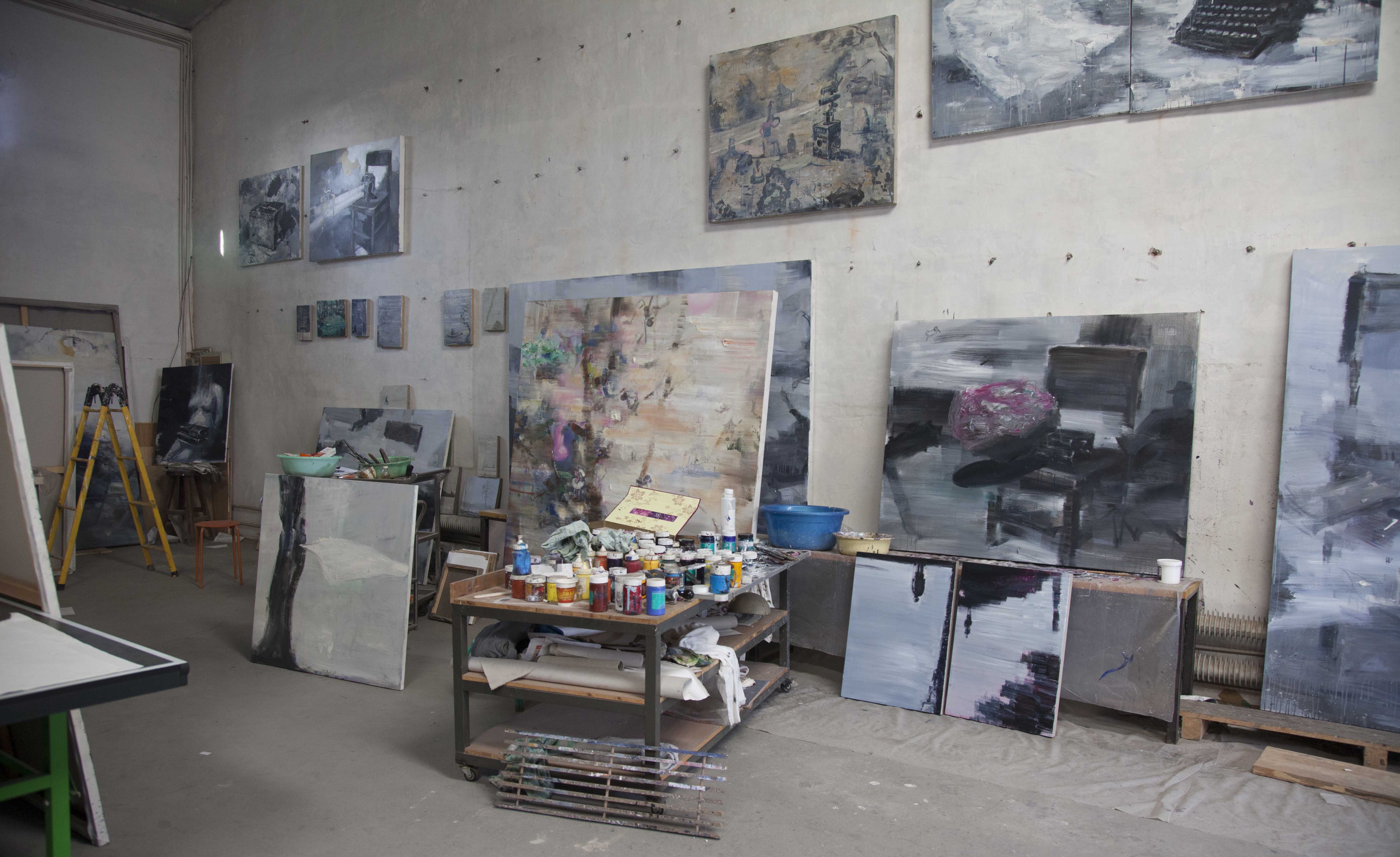 Vor dem Hintergrund, dass etliche chinesische Künstler nach Deutschland reisen oder gar zeitweise in Deutschland wohnen und entsprechend bereits vor Ort sind, möchte ich zum Gedankenaustausch mit ihnen anregen.
Wir bieten zur Diskussion offene Künstlergespräche nach traditioneller chinesischer Art eines 茶话会, Teegespräches – im hin- und herspringenden Dialog wie das Malen eines Bildes ohne finales Ziel mit Gewicht auf der Interaktion der Gesprächspartner und dem Publikum. Die zuvor abgesprochenen inhaltlichen Aspekte gelten als Leitfaden, können aber auch ganz andere Richtungen annehmen. So interessieren mich persönlich etwa die Ansätze chinesischer Landschaftsmalerei aus dem Blickwinkel westlicher Landschaftsmalerei in Form und Ausdruck, Perspektive und Narration, Komposition und Raumverständnis. Mit welchen Inhalten, Materialien und Gedankenmustern setzt sich der Künstler auseinander und wie sind diese zu verstehen? Es geht um einen Einblick in das Weltbild des jeweiligen Künstlers.
鉴于许多中国艺术家都前往德国的背景,而且他们甚至在德国居住一段时间,我倡议与他们交流思想并交换意见。
我们以中国传统的茶话会方式来为艺术家们提供开放式的讨论会谈——在相互切磋的对话中就好像是在绘制一幅没有最终目的的画卷,而重点则定位在与会者之间的以及与观众的互动。先前商定的内容视角都只作为是一个引导,而在实际讨论中也可能转向完全不同的方向。我个人对从西方角度风景画形式的中国山水画,及表达、视角、叙事、结构和空间的理解都很感兴趣。艺术家通过哪些内容,材料和思维模式来将其分开,又是如何去理解这些的呢?这有关于艺术家各自世界观的见识。
Based on the circumstances of many Chinese artists travelling to Germany or even living there temporarily and therefore are already on the spot, I would like to encourage discourses with them.
We offer open discussion artists' talks in the manner of traditional Chinese 茶话会, Tea Talks – a back and forth dialogue similar to painting a picture without having a final goal, laying stress on the interaction between disputant and audience. The pre-selected content functions as an expandable outline. My personal interest includes approaches of Chinese landscape painting from the mindset of Western landscape painting in form and concept, perspective and narration, composition and comprehension of space. What contents, materials and attitudes does the artist deal with and how are they to understand? It is about getting an insight of the world view of the respective artists.
Gespräch in Hamburg im Dezember 2013 | 2013年12月汉堡茶话会 | Talk in Hamburg in December 2013:
– Ankündigung | 通知 | Announcement
Finanziert von | 提供资助 | Financed by: Hamburger Sinologische Gesellschaft